Ah, back to Busan tonight. I'm always sad to leave Thailand, but I believe this time I won't be away for as long. Oh mangoes! You are my true love!
We went to the island Samui for a week. I can't say very much about it. I did take a fruit carving course while I was there! Here's some of the things I did.
It takes HOURS.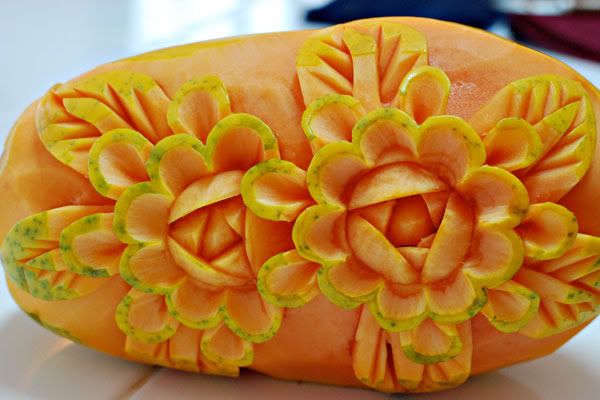 Apparently we left in time, the island flooded and they shut the ferries and airport down.